London.AnitaB.org community and WiDS London have joined force to bring an evening of fascinating talks on the new applications and trends in Data Science.
Agenda
6 – 6.30pm Networking and Introduction
6.30 – 7pm Sukhi Jutla " Blockchain for creatives"
7 – 7.30pm Hella Hoffmann "Applications of AI in Legal"
7.30 – 7.40pm Break
7.40 – 8.10pm Dr. Sarah Parisot "Introduction to Machine Learning and Deep Learning for Data Science problems"
8.10 – 9.pm Drinks and Networking
Speakers
Sukhi Jutla

Topic:
Sukhi will talk about content distribution on the blockchain and how this can lead to a new type of business model for authors by creating an author centred financial model. She will also share how authors and creatives can do an ICO to help fund their projects.
Bio:
Sukhi Jutla left a decade of corporate life to become a serial entrepreneur and the author of 3 books. She is the Founder of MarketOrders, the online marketplace for gold jewellery and diamonds. As a Female Tech Ambassador, Sukhi is a regular keynote speaker and passionate about supporting female entrepreneurship. She is an IBM Blockchain Foundation Developer and her efforts have been recognised by a number of industry awards including the Asian Women of Achievement Awards, We Are The City Rising Stars Award and listed as one of the Top 100 Asians in UK Tech. In April 2018 Sukhi made global headlines when she became the World's First #1 Bestselling 'Blockchain' Author.
Hella

Hoffmann
Topic: 
Hella will be talking about some of the trends of using artificial intelligence in legal applications. She will provide examples from her own team (incl. natural language generation) and discuss challenges and opportunities in this space.
Bio:
Hella is a data science professional, who is passionate about connecting customer challenges to practical AI-driven solutions. She currently works as a Senior Data Scientist at Thomson Reuters Labs, where she helps design and prototype innovative solutions through user-centric exploration. She has lead data science projects across industries including Legal, Tax, Finance and Risk. She holds a BSc and MSc from TU Braunschweig in Germany and a MMath from University of Waterloo and has both academic and industry experience in algorithm design, data management, text mining, predictive modelling and graph analytics. Hella has won the Women in Data and Tech Rising Star Award.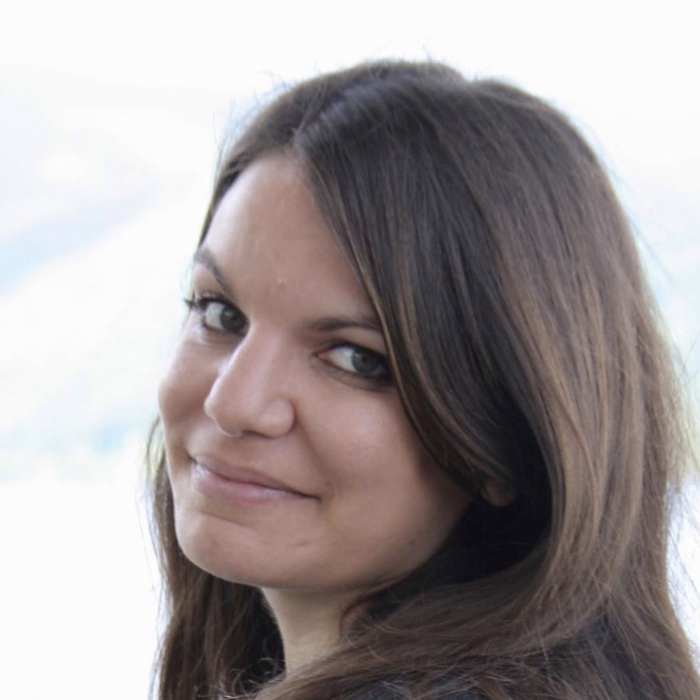 Sarah Parisot
Topic:
Sarah is going to give a high level introduction into machine learning and deep learning methods that are commonly employed in data science problems. She will talk about challenges and limitations, as well as common mistakes.
Bio:
Sarah is currently a Machine Learning Researcher for the London-based start-up Aimbrain.
After graduating from the Ecole Centrale Paris, one of France's top engineering schools, she did her PhD in the Center for Visual Computing at Ecole Centrale Paris under the supervision of Prof. Nikos Paragios. Her PhD was also partly funded by Intrasense, a french start up developing medical imaging softwares. Over the course of her PhD, she visited the Surgical Planning Laboratoryat Harvard Medical School and extended her work on tumour segmentation and registration for pre-operative and intra-operative brain registration for tumour resection. After finishing her PhD in 2013, she joined the Biomedical Image Analysis Group at Imperial College London working with Prof. Daniel Rueckert on the developing human connectome project (dHCP). The aim of the project was to create and study the first 4-dimensional brain connectivity map of early life.
WiDS London
The one-day technical conference, known as "WiDS (Women in Data Science)" was launched in November 2015 at Stanford University with three main goals.
To educate all participants—regardless of gender—about the latest research and state-of-the-art technologies, challenges, and future trends
To inspire students about exciting areas of research and application in data science, women role models, and the plethora of opportunities in the field
To support women in the field of data science—whether as practitioners in industry or researchers and educators in academia—helping them to gain exposure for their work, increase networking connections, and further their efforts in the field
Since the inaugural conference in 2015, WiDS has gone global with over 80 regional events worldwide from 30 countries and more than 75,000 people from 75 countries participated in 2017.
WiDS London launched late 2017 with the aim to bring the WiDS sensation to London. We held a hugely successful conference in March 2018, exclusively featuring speakers and panelists from the gender minority group, with over 100 attendees.
By discovering, encouraging and connecting amazing people in Data Science, we strive to keep the WiDS community going strong in London!
AnitaB.org
Computer scientist Anita Borg called Systers in 1987 – the first community of its kind. In 1994, she and Telle Whitney held the first Grace Hopper Celebration in Washington, D.C., bringing women technologists together to find support and inspiration. In 1997, Anita founded the Institute for Women and Technology. After her death in 2003, it was renamed Anita Borg Institute for Women and Technology.
Now called AnitaB.org, the organisation serves a global audience of women technologists and organisations committed to building cultures where women can thrive.
Our four key audiences are:
Women Technologies
Industry Organisations
Academia
Key influencers
We envision a future where the people who imagine and build technology mirror the people and societies for whom they build it. Working with our key audiences, we connect, inspire, and guide women in computing and organisations that view technology innovation as a strategic imperative.
The London AnitaB.org chapter launched in 2015, was the first of the 20 local communities now in existence. As a local community, we organise events and provide women with resources to navigate careers in tech. We hold valuable meetups, codeathons, and one-day HopperX1 events modelled after the Grace Hopper Celebration.
In addition to a full offering of programs, communities, and resources, AnitaB.org runs the annual Grace Hopper Celebrations in the US and India, which attract thousands of people from around the world. It has built alliances with hundreds of academic institutions and many Fortune 500 companies and technology giants.
****        Register  for the event here or sign up at our meetup page:
 https://www.meetup.com/Inclusive-and-Diverse-Women-in-Tech/events/251914399/
****